1660 East NY Ave
Brooklyn, New York
11212
Monday - Friday
12pm - 8pm

Saturday - Sunday
12pm - 5pm
FREE shipping on orders over $200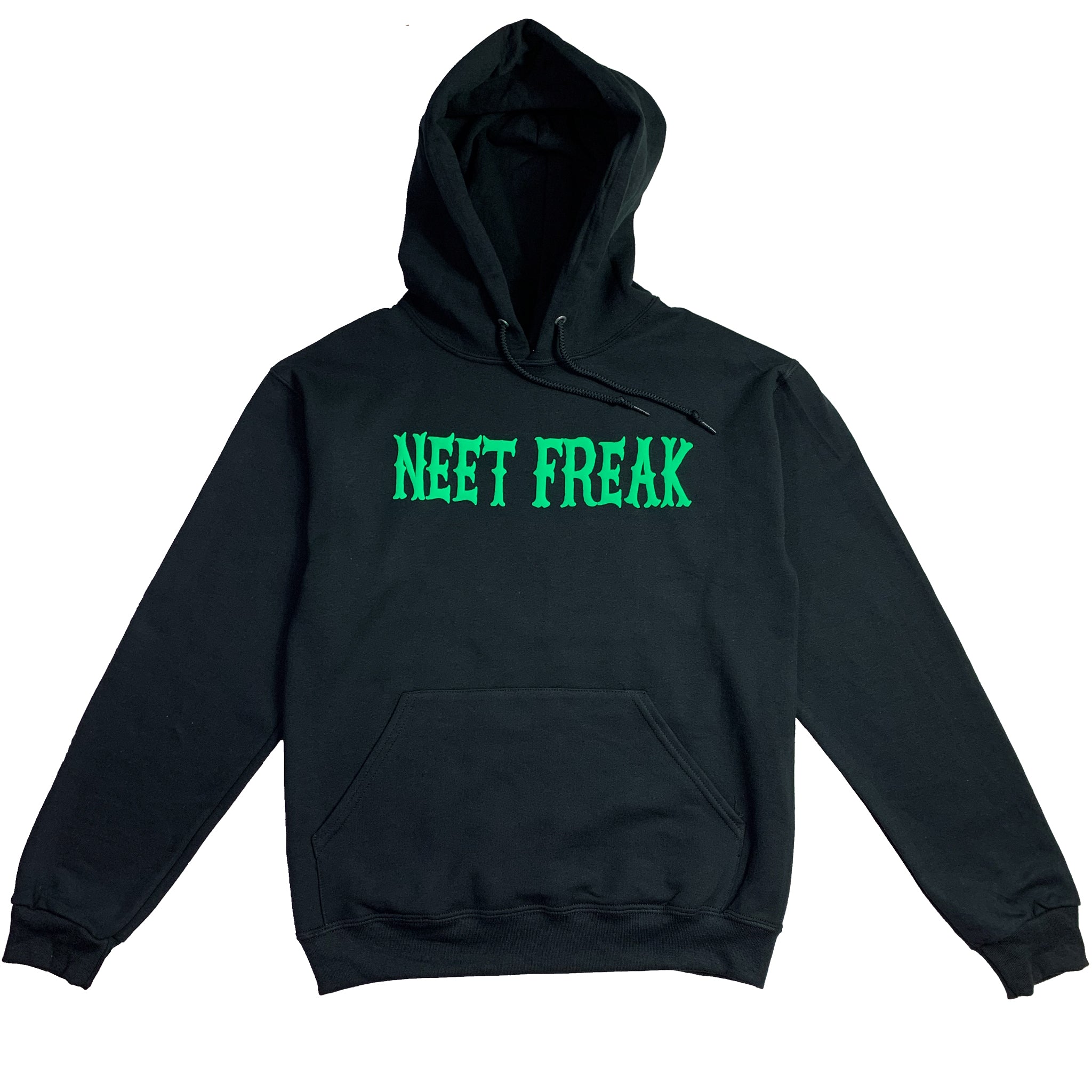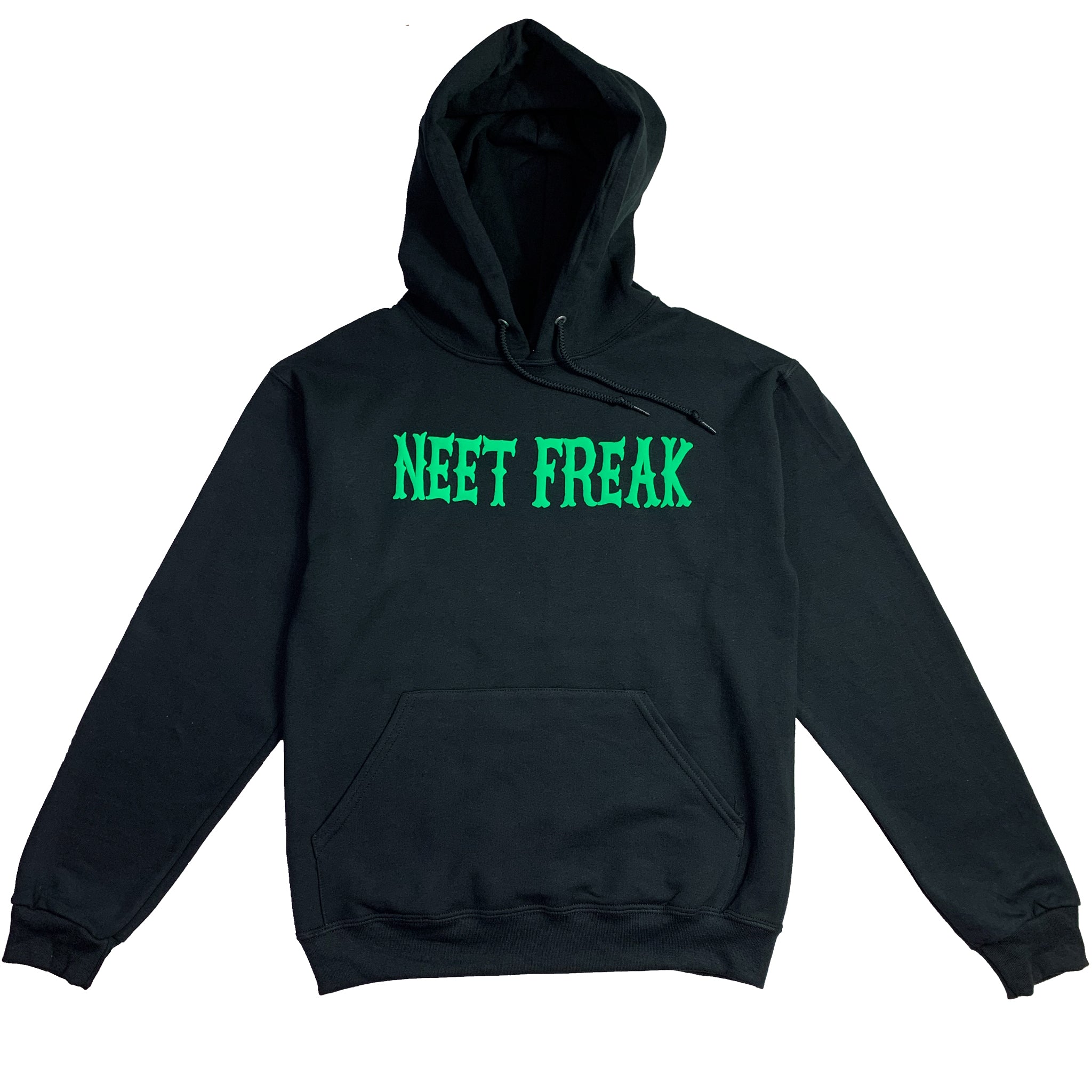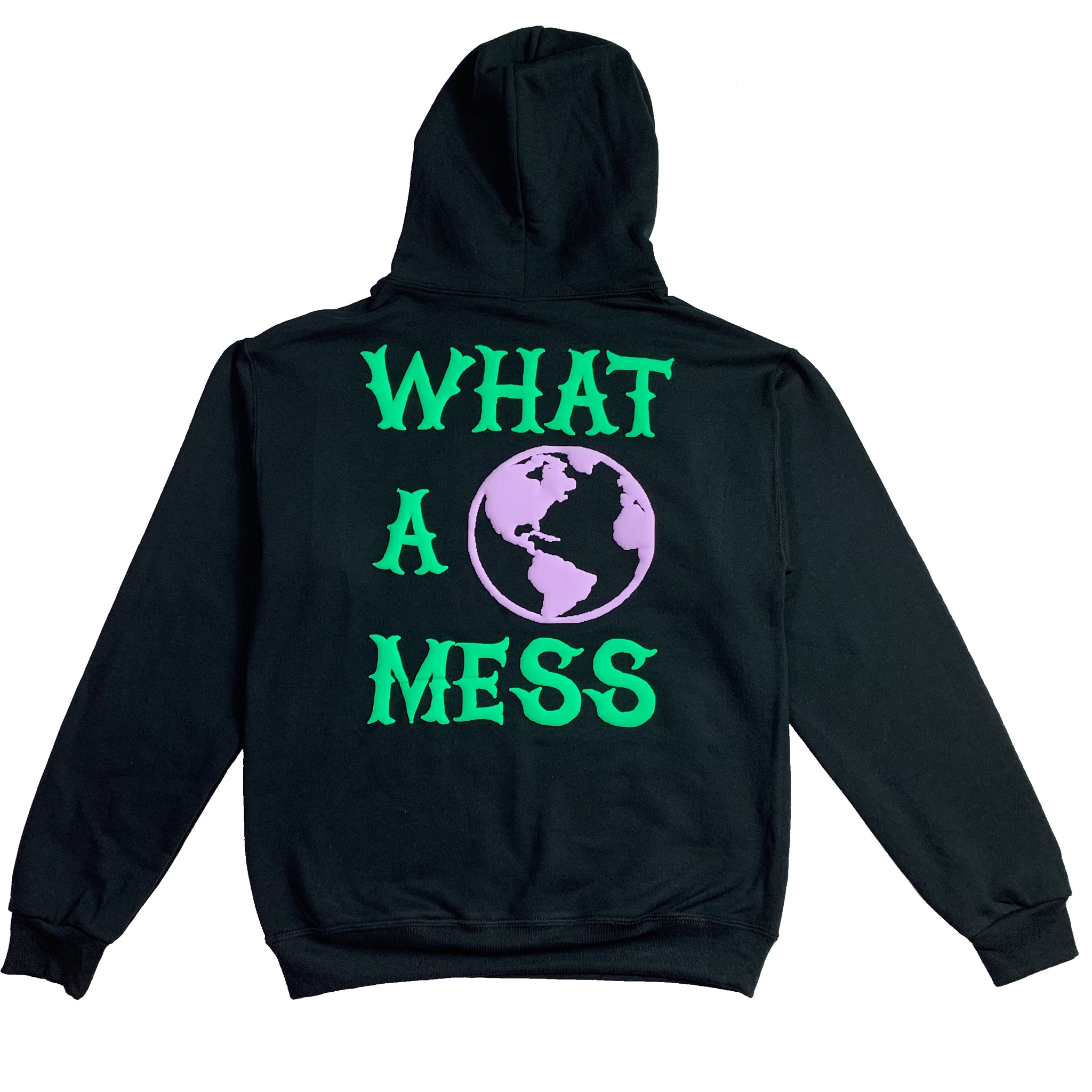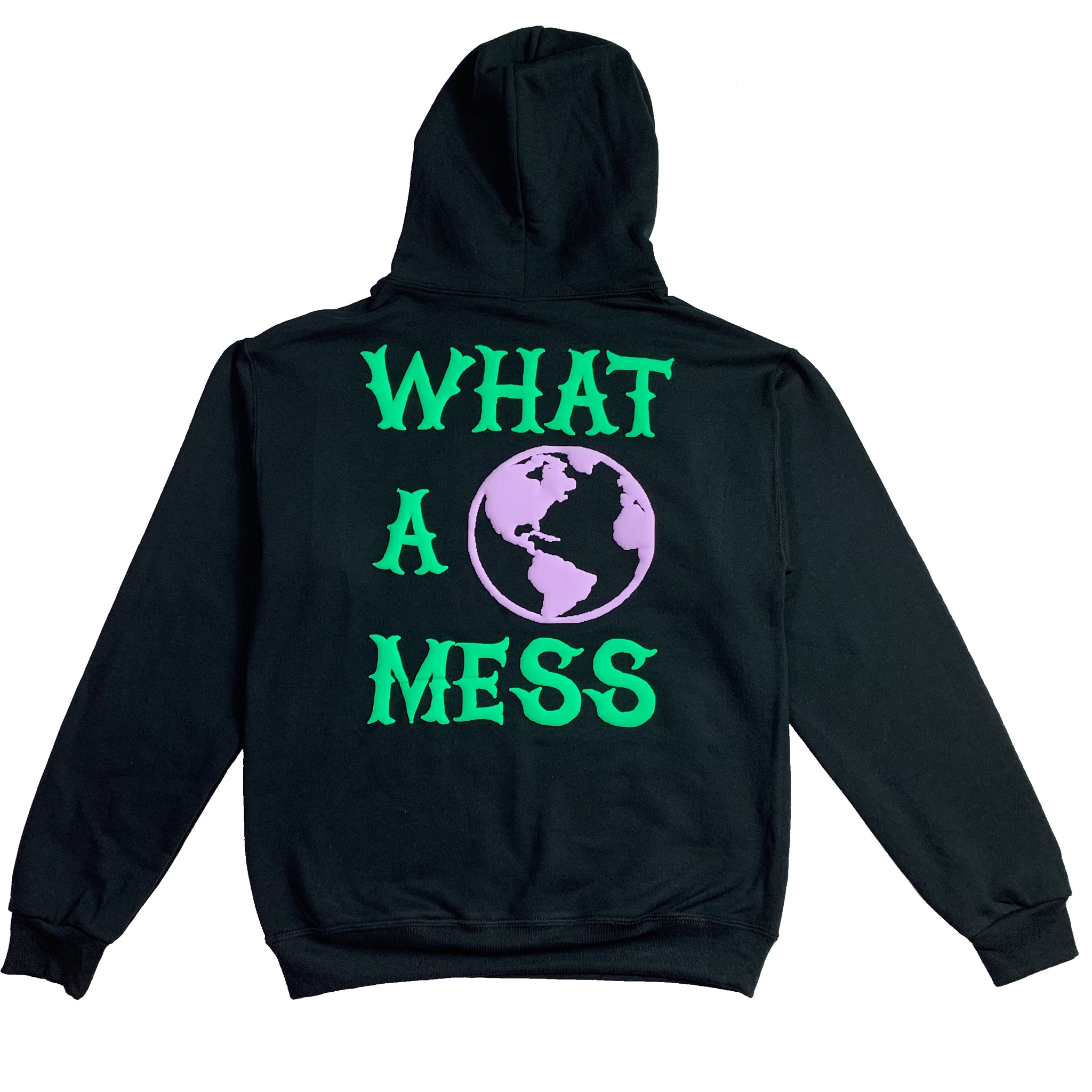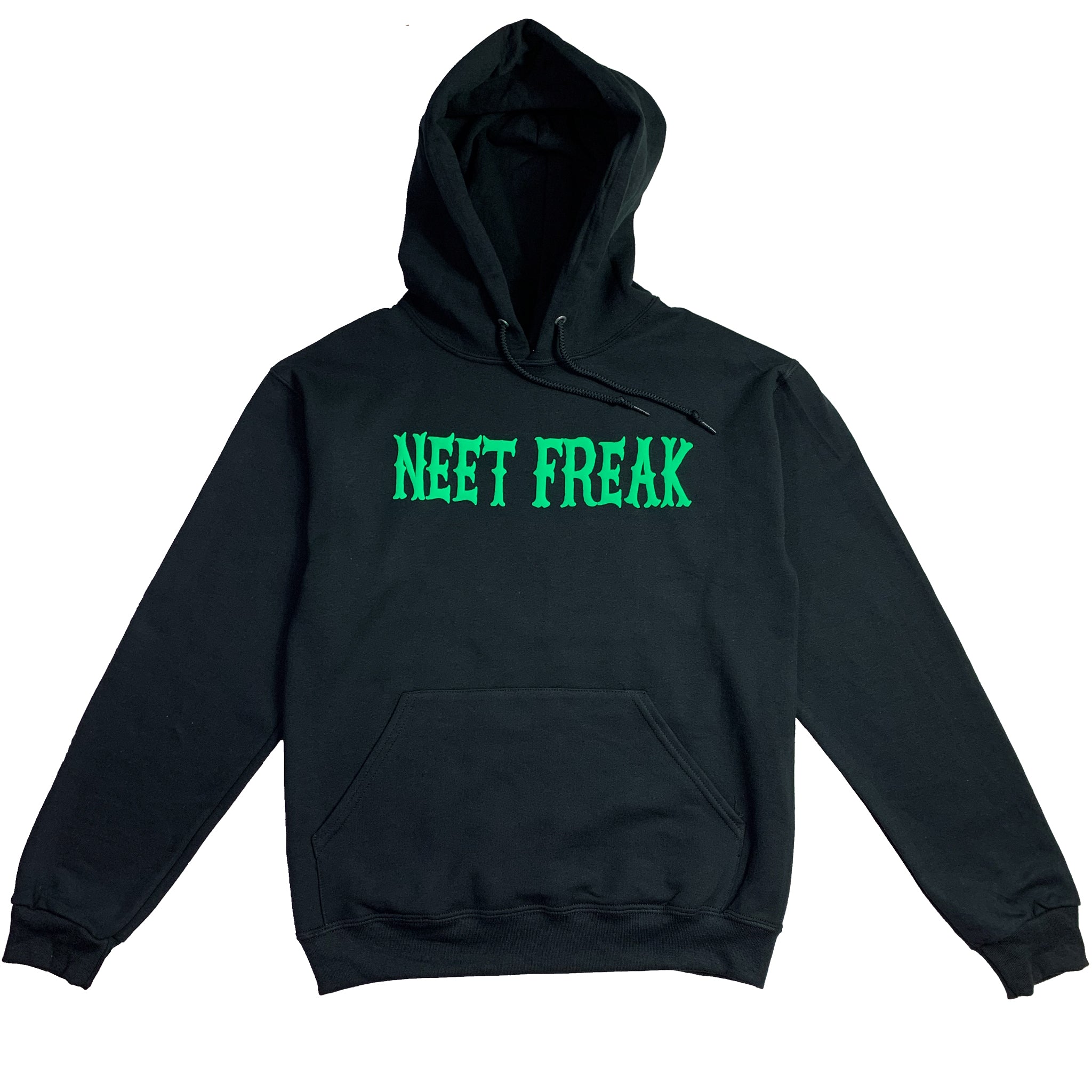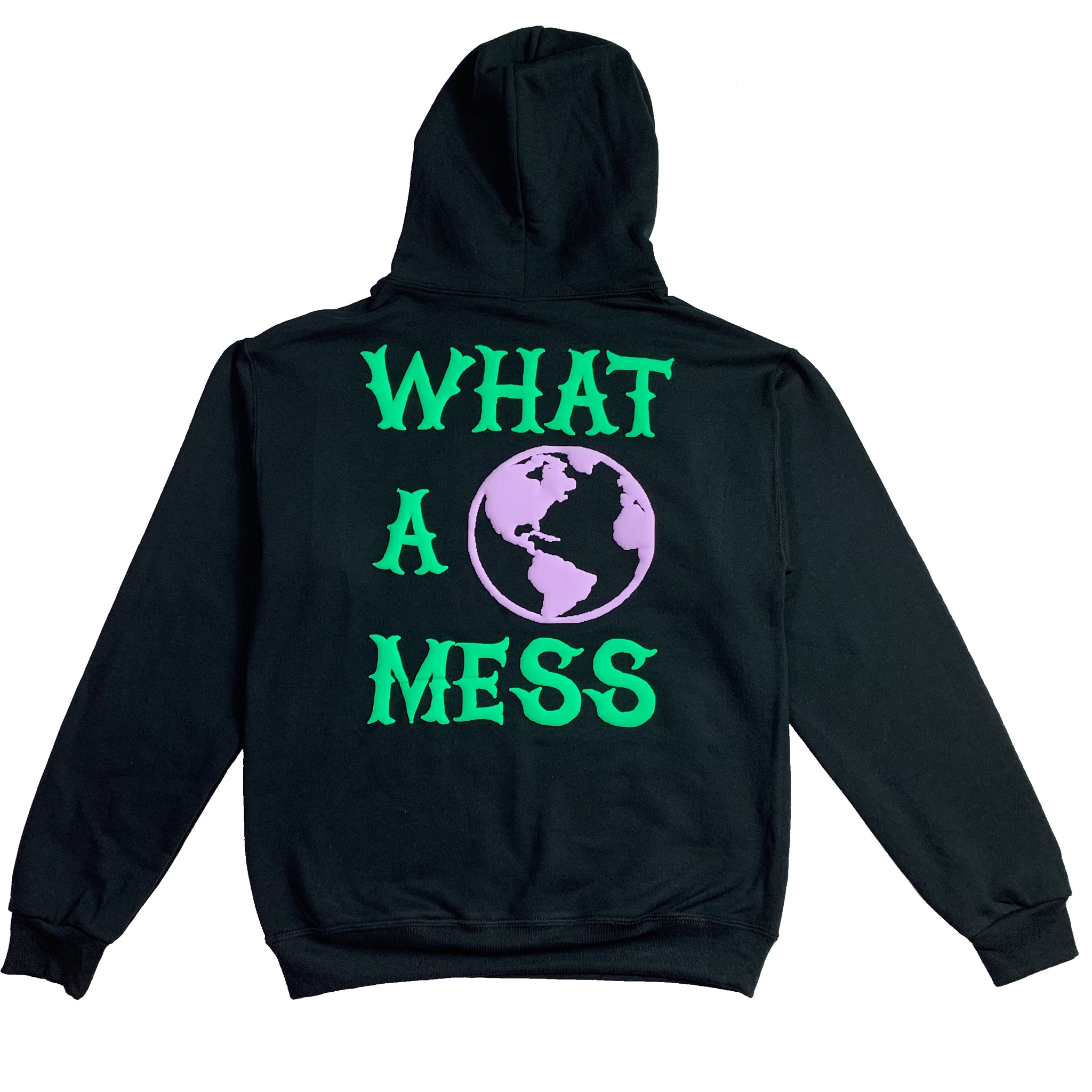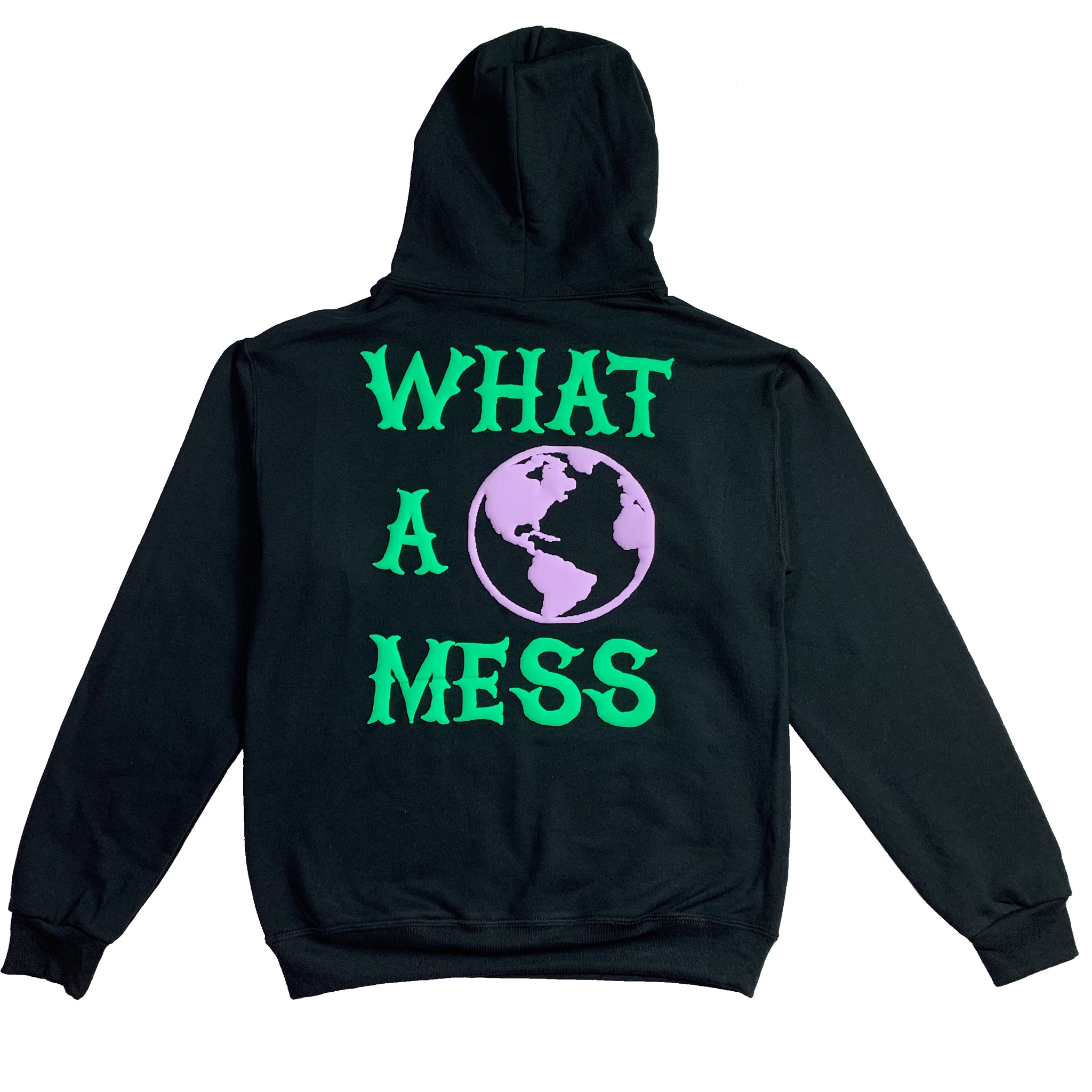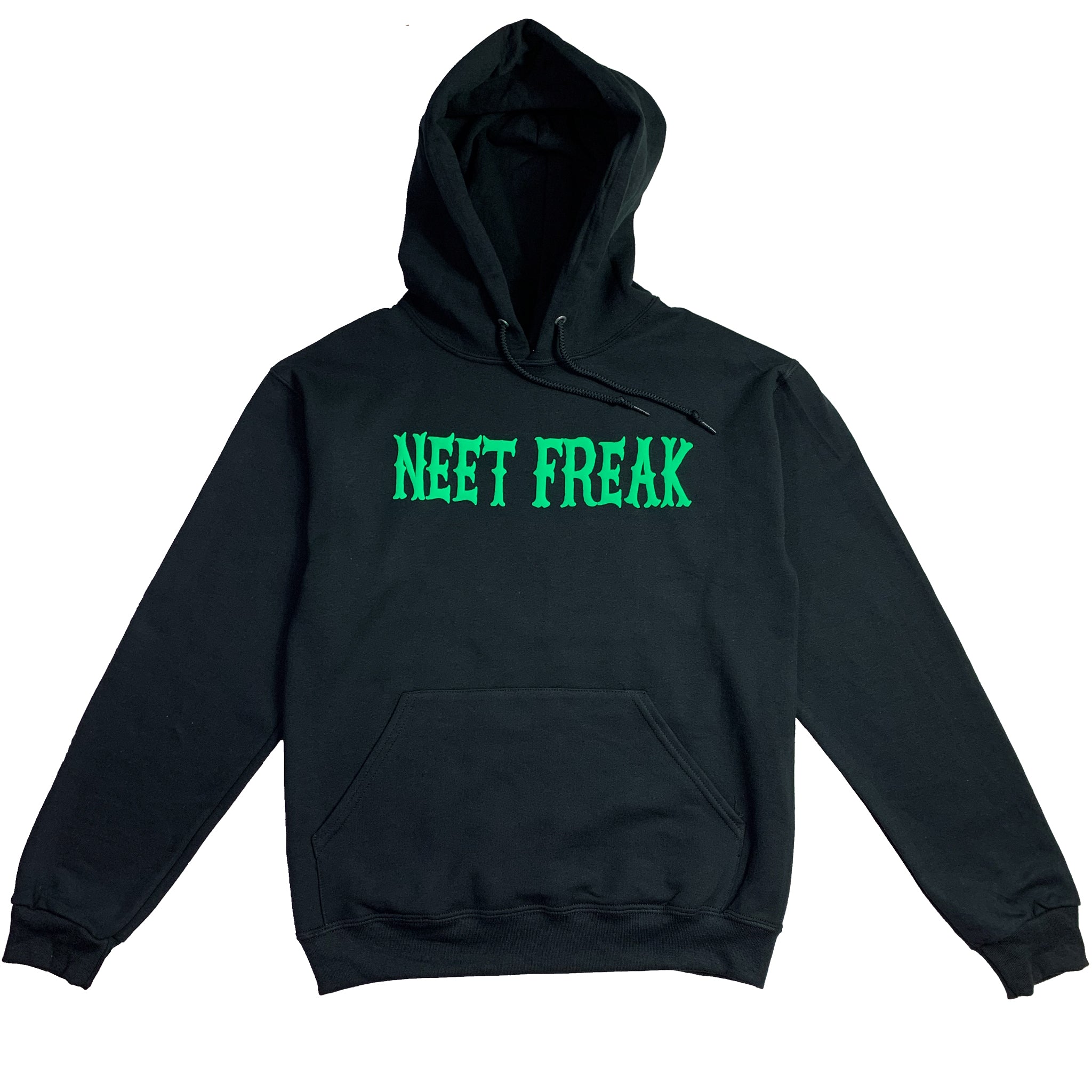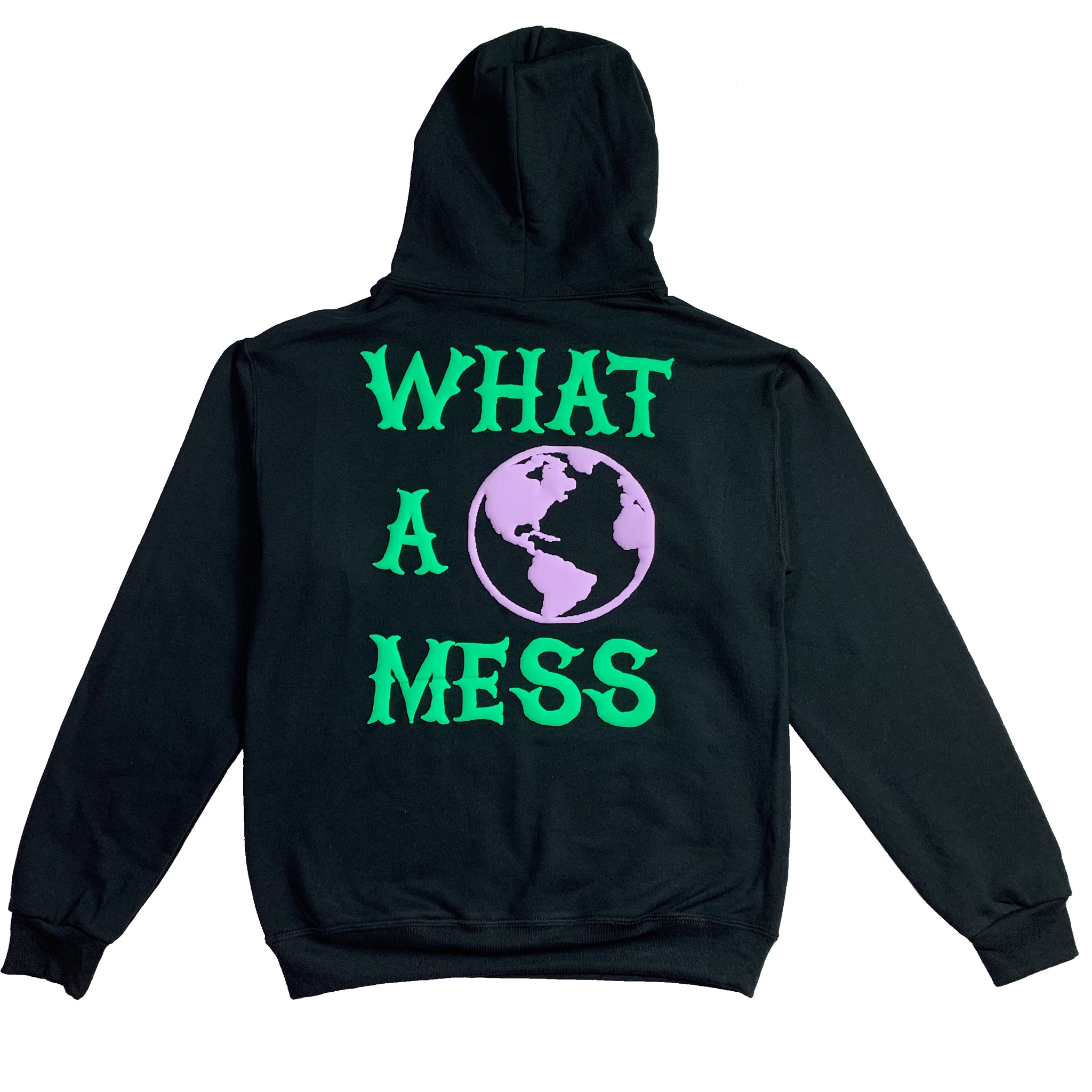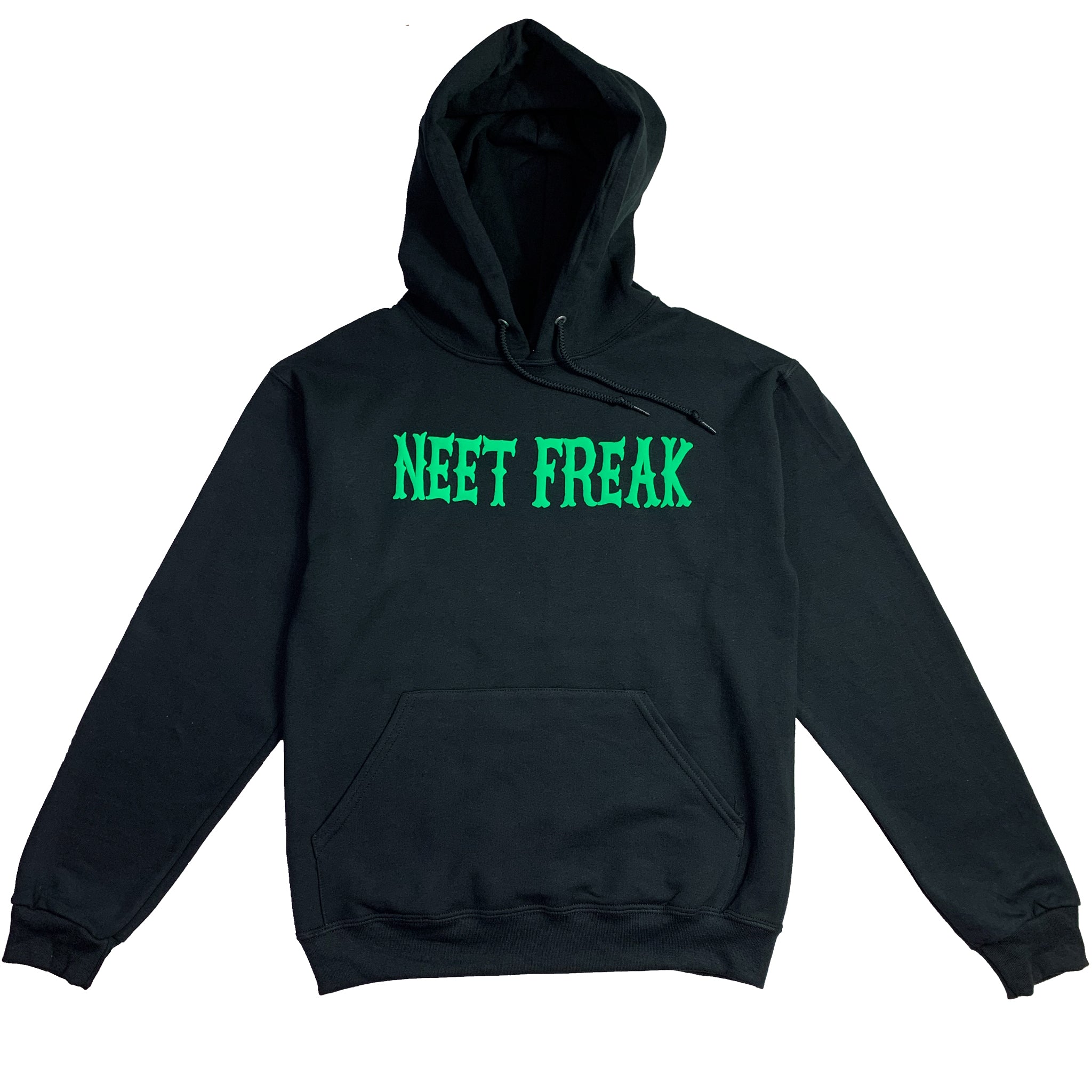 Premium Black hoodie for men. Front pouch pocket and round drawstring.
Puff print across the chest and on the back of mens hoodie. Neet Freak logo printed across the chest with a Globe on the back of a black hoodie surrounded by the words "What a Mess"
First image is back.