HOW TO STYLE CARGO PANTS FOR MEN. STYLING TIPS FOR MEN TO LOOK BEST IN CARGO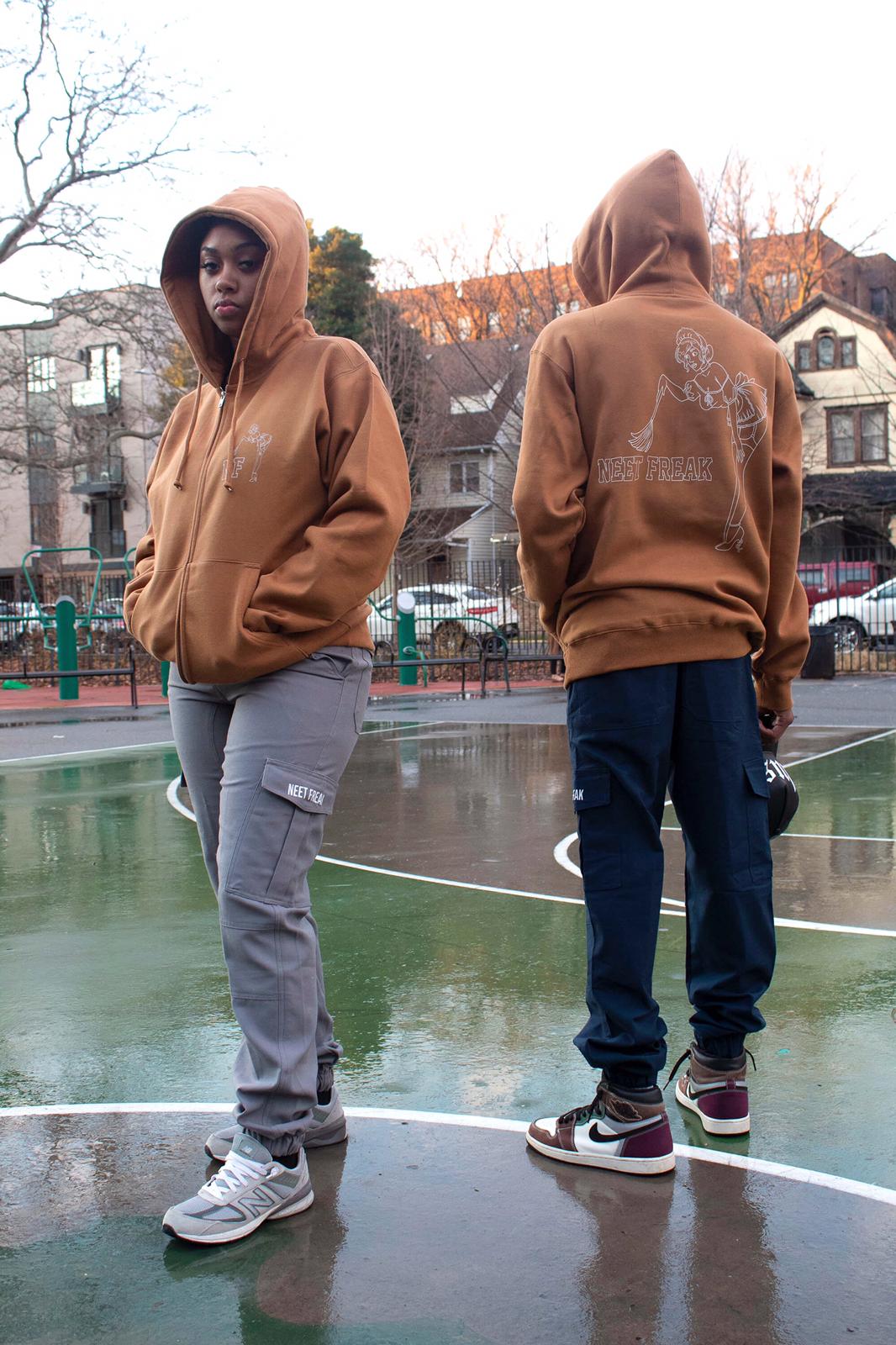 Streetwear style has long been at the forefront of men's fashion trends, as one of the most popular style movements within the men's fashion world. The most popular menswear trends are frequently altered and adopted by mainstream fashion, and nowhere is this more evident than it is with the cargo pants trend.
It's not as difficult as you think to learn how to wear cargo pants in style. With the right styling tricks, you can pretty much ace your look in a pair of classic American cargo pants too.
In today's blog, we will share the best tips for wearing cargo pants. So, whether you're looking for a new look to try or just some ideas, you are at the right place-
CARGO PANTS HISTORY- 
Men's cargo pants evolved from combat trousers, which were worn as part of a military uniform. The loosely cut silhouette with multiple pockets is easy and comfortable to wear. They hope to provide a fashionable break from men's usual fashion routine. 
Aside from their trendy appearance, men's cargo pants are a medium of comfort for anyone who wears them. As a result, it is appropriate for all seasons and destinations.
Cargo pants became popular in the military during World War II when British soldiers realised their potential as versatile and convenient battle wear. Unlike previous military uniforms worn in WWI and the 1800s, cargo pants were far more practical and less 'tailored' than traditional uniforms. 
It wasn't long before the US military caught on to this style of uniform and began mass-producing them for their soldiers during WWII.
During WWII, France was an ally of the United States. As a result, was sent batches of homemade Cargo pants to the French for them to benefit from the tactical convenience of pocketed cargo pants as well. 
Cargo pants were worn by Nazi soldiers on U-boats for the same reason that the British, Americans and French did: comfort and convenience on the battlefield. 
Therefore, Cargo pants have become a staple style item not only for men but also for women all over the world since their introduction in the military. 
Cargo pants have been worn on the runway, at anti-war demonstrations, and for everyday comfort over the last 50 years. When a slimmer-cut version was made available to the public in 2020, they saw a significant increase in popularity. 
HOW TO STYLE CARGO PANTS FOR MEN: 
Cargos are the ideal pants for casual yet stylish dressing. But how do you wear them without looking like you're going to work? Here's your one-stop shop for all things cargo pants for men. Flaunting cargo khaki pants was one of the early ways for guys to fulfil their childhood fantasy of being a commando. It's as simple as that: pair them with the appropriate tops and shoes to ensure you're rocking them in style. 
There are numerous fits and designs within this trend, but if you're new to this streetwear staple, let us introduce you to three basic types of men's cargo trousers: classic utility pants, comfortable cargo joggers, and skinny combat trousers.
Keep in mind that cargo pants are not a formal fashion statement. Most designs are not even appropriate for smart-casual settings! Cargo pants should be worn when formality isn't an issue and the goal is casual and comfortable. 
STYLING CARGO PANTS:
1. T-shirts-
When it comes to cargo pants, t-shirts are always a great option. They're comfortable, come in a plethora of designs, and can be dressed up or down with ease. Simply ensure that your t-shirt fits properly and isn't too baggy.
2. Polo shirts-
Polo shirts are a step up from a t-shirt and a Henley, but they can still be dressed up with the right accessories. Wear them with cargo pants and leave your polo shirt untucked. 
3. Casual Button down shirts-
Casual button-down shirts can add a touch of formality to your outfit without looking overly formal. To create a military-inspired colour scheme, choose earth tones such as beige and brown. 
4. Hoodies-
Hoodies are ideal for lazy days when you don't want to think about what to wear. Simply put on a grey hoodie and baggy cargo pants and enjoy the ease of ultra-casual attire.
OTHER WAYS TO STYLE CARGO PANTS-
White sneakers- They will always be a good choice. They're comfortable and go with almost everything. 
Sandals - yes, sandals look great with cargo pants! Just make sure they're simple in design and that your feet are clean and well-groomed. 
Leather hats, belts, watches, and sunglasses are great additions to a cargo pants outfit because they help to define your style and elevate your look. It's functional, it's fashionable, and it can help you look more put-together. 
Belts can help you look slimmer. When wearing baggy cargo pants, tucking your waist in with a belt can help you look slimmer.